Barb's Handpainted Saws, Slates & Collectibles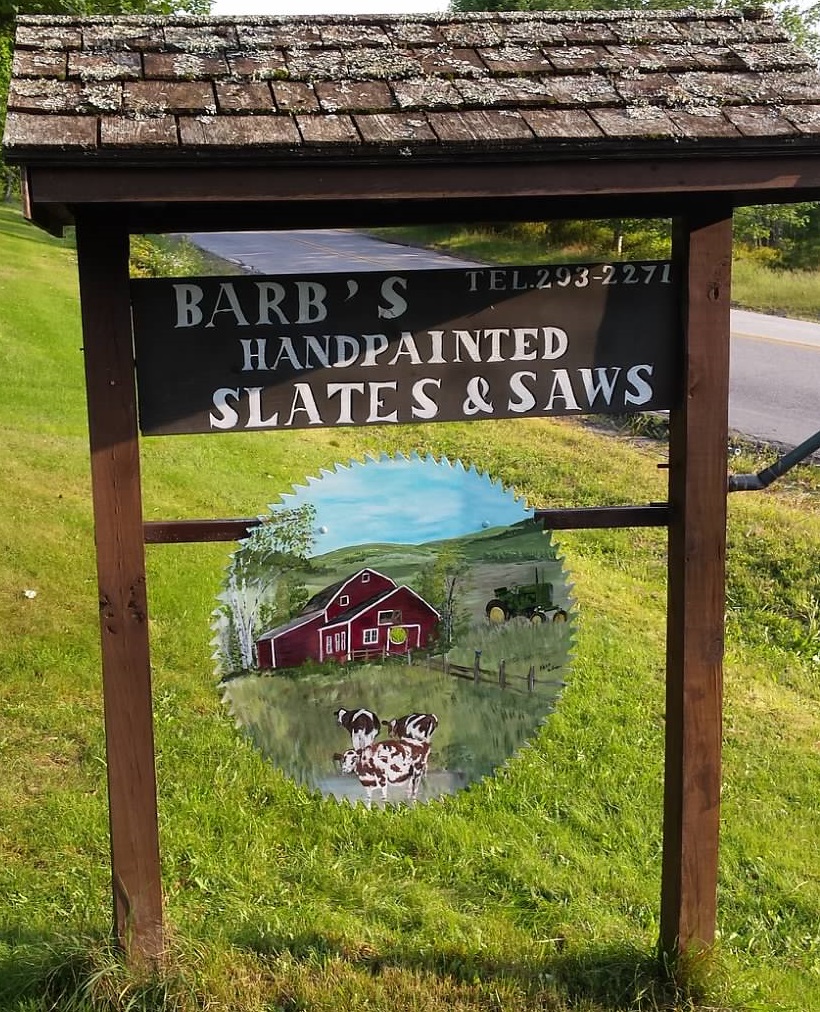 ---
A Little Bit Of History...
---
Barb's introductions to drawing on smooth metal and slate surfaces
goes back about 20 years ago when she painted scenes
on a discarded blackboard from an old school house.

Her work now is as varied as the items
she collects for transformation.
Antique carpenter saws, stainless steel milking machine pails,
dustpans, tin coffee pots frying pans, and small ash shovels,
old barn boards, and slabs take on a new meaning,
after she covers them with Maine homes,
Maine animals, and New England scenes.

In some cases, the customers also provide photos
for reproducing a particular scene that evokes fond memories.



Thank you for learning more about
Barb's Handpainted Saws, Slates & Collectibles.
---